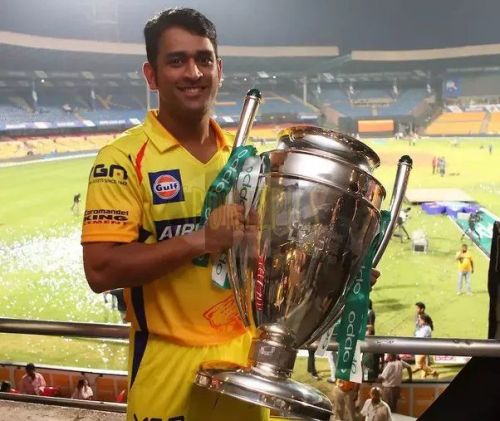 CSK has been one of the best teams of the wealthiest Indian Premier League (IPL). Talking about the secret of CSK's success Former South African Captain Faf Du Plessis feels that, MS. Dhoni's policy of getting all the International Captains who can contribute strategically is one of the biggest reason for CSK's stupendous success in the IPL league.
CSK has been a part of 10 out of 12 seasons of the IPL league and has never finished lower than landing up in Semi-finals of play-offs. "A great thing which CSK has done over the years and is still doing is that they have roped targeted captains such as (Brendon) McCullum, myself, (Dwayne) Bravo, obviously MS, (Suresh) Raina's captained a bit – because they want thinking cricketers and all the credit goes to MS. Dhoni and the coach Fleming. They adopted this strategy because they wanted thinking cricketers who can contribute to the winning of the team", the 35 years olf cricketer told on the CSK's website.
"So there are a lot of leaders within the CSK squad that experience of thinking cricketers is what they want and obviously it has proven to be very successful for the CSK franchise", Faf Du Plessis added.
"Chennai Super Kings is a great franchise to be a part of all credit goes to MS.Dhoni who has got such strong leadership. He leaves a massive drawback when he is not on the field", the former South African Captain eloquently about MS. Dhoni.
Faf Du Plessis has been a part of CSK which has qualified for the Play-offs in all their 10 seasons and won the title of the IPL thrice, he spoke about his passion for fielding and also marked that the team had a few very good fielders.
"I love going to the positions on the field where the ball goes all the time. We are very lucky at CSK that our team got a very few good fielders who improves our bowling strategy. Jaddu (Ravindra Jadeja) is incredible, he has got the strongest arm in the world I can say. Jaddu wants them to try and run. He jogs to the ball because he knows that if you run then you are out", Plessis added.
The IPL 2020 which was scheduled to begin from March 29h has been postponed till Government's further notice because of the ongoing COVID-19 Pandemic.
"The IPL is very integral for both players and fans around the world. I was really looking forward to it this year", Faf Du Plessis concluded.